WEN Panel: Thriving, not just surviving: the way forward for growth and investment in WA - ONLINE ONLY
Date
From: Wednesday July 1, 2020, 5:00 pm
To: Wednesday July 1, 2020, 6:00 pm
As part of our new WEN panel series, we are delighted to host this prominent panel presentation to discuss the way forward for growth and investment in WA, following the impacts of COVID-19. Guest Panel: Analena Gilhome, Kaylene Guilich and Alison Dalziel.
The Western Australian economy, like most other economies around the world, is being significantly affected by the COVID-19 pandemic. To date, the largest impacts on growth have been to non-mining related services industries, such as tourism; international education; cafes, restaurants and takeaway food retailing; clothing, footwear and personal accessory retailing; transport; and property services. Delays in investment, business and consumer confidence, reduced employment, incomes and overseas migration all pose challenges for our recovery.
Our panellists will look at how we can support WA's growth through investment in infrastructure, business and our communities. Utilising their extensive background in public policy and extensive experience across a range of sectors, with each panellist bringing a unique perspective to the discussion on where opportunities lie to drive productivity in WA.
Our panellist series is an opportunity to deep dive into a topical economic issue with prominent economic leaders in our community. It is co-sponsored by the Economic Society of Australia and Women in Economics Network's WA Branch.
Analena Gilhome, Policy Manager, Chamber of Commerce and Industry WA
Analena Gilhome is an economic, regulatory and policy professional, with over a decade of private and public sector work experience spanning the Economic Regulation Authority, Deloitte Access Economics, the Australian Government Treasury, the Australian Competition and Consumer Commission, the Productivity Commission and the Reserve Bank of Australia. Throughout her career she has tackled policy issues across a range of industries and sectors, including telecommunications, transport, agriculture, tourism and resources. Analena has a Bachelor of Commerce Degree (Honours in Economics) from Monash University and is currently completing a Masters of Business Administration at the University of Western Australia. Analena was also the Chair of the WA Women in Economics Network Committee in 2017 and is a member of the WA Branch of the Economics Society.
Kaylene Gulich, CEO WA Treasury Corporation
Kaylene Gulich has extensive public policy experience, knowledge of the financial markets, and expertise of the Western Australian economy. Kaylene has previously held senior roles within the Department of Treasury, most recently as the Executive Director of the Economic Business Unit. In this role, Kaylene was responsible for the State's economic and revenue forecasts, revenue policies and Commonwealth-State financial relations, and supporting Government to achieve good regulatory practice and priority microeconomic reforms.
Prior to this role, Kaylene was the Executive Director for Infrastructure and Finance, where she was responsible for the provision of advice, systems and operations critical to the State's financial management. Since 2013, Kaylene has been responsible for the Commercial Advisory function within Treasury, with oversight at a whole-of-government level regarding the commercial and financial risk aspects of major Government contracts and commercial transactions. As well as being a member of CPA Australia, and the AICD, Kaylene has previously been a Director with Gold Corporation and a member of their Audit and Risk Committee. Kaylene has previously held the Deputy Chairperson position on WATC's board.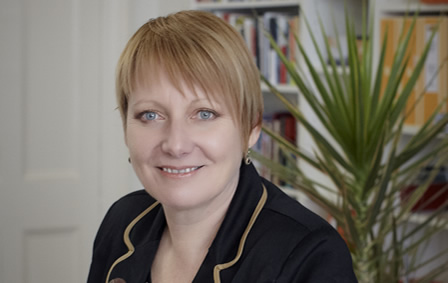 Alison Dalziel, Director, Localise
Alison is an economist with a passion for local government where she has spent over half of her career in a variety of technical and senior management roles. She has been consulting in the local government sector in Western Australia since arriving from New Zealand in 2009. She was closely involved in the introduction of integrated planning in New Zealand and was part of the core group that devised the 1996 financial reforms and the 2002 Local Government Act. Alison was appointed as advisor to the Prime Minister in the early stages of implementing the new Act before working with several government departments to help them work more effectively with local government, particularly in economic and labour market development.
Her work in Western Australia has taken her far and wide in the State, in the areas of strategic planning, investigating amalgamation, organisational structure review and economic development.
---
Registration and Joining the Webinar
This event is free - to register please book online below. The link to join this webinar will be included in your auto-generated invoice email - please look out for this and keep it safe until the webinar is due to be broadcast. Note, these emails sometimes get caught in spam folders.
Bookings are now closed
Share this with your friends